16 September 2020
Webinar on Intelligent Automation & Workflow
SOMA continues with its launch of the Intelligent Automation available by the new gen. Optima² flexo press, this time with Change-over Wizard.
Due to cloud-based Intelligent Recipes, the press knows which job is currently being printed, and which job will be printed next. The Change-over Wizard guides the press operator during the change-over process. It will minimize the number of tasks to be taken and automate as many steps as possible, minimizing operator error. With the ARUN feature, registration and impression on the press will be set entirely automatically.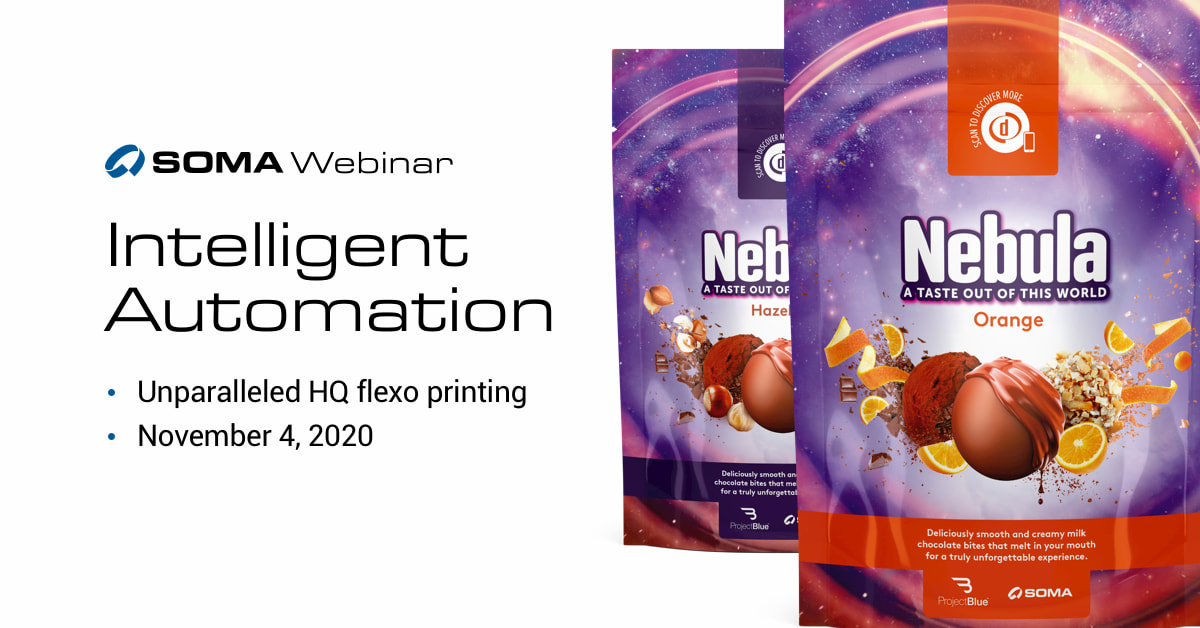 Have you heard of ProjectBlue? It is the synonym for unparalleled print quality making gravure-to-flexo conversions easy. Learn about the packaging's digital identity – the new technology, which is very much appreciated by brand owners. Experience a live demo during our next Webinar and see the newly developed Change-over Wizard in action.
Join our new Webinar to see the live demo!