14 February 2019
SOMA service in Russia
One of important markets for SOMA is Russian market.
One of important markets for SOMA is Russian market where more than 200 production units of SOMA equipment are installed.
SOMA representative office in Moscow provides qualitative and prompt support to Russian customers. The representative office employs qualified specialists: engineers and technologists. They guarantee a quick response to any problems of SOMA equipment users.
In Moscow office of SOMA customers can get detailed advice on new equipment, order ancillary equipment and spare parts for SOMA machines, receive prompt service support: experienced service engineers provide repairs and assistance in technical problems solving. Functional and efficient answers are provided, in particular, by a remote access system. Service engineers can connect to almost any SOMA machine. All machine working parameters are displayed on the screens of our specialists' monitors, including possible errors, which can be identified and, if possible, immediately eliminated by our engineers; necessary comments can be given by them as well.
Technological support is equally important for customers nowadays. Meeting the needs of Russian customers, SOMA provides them a prompt technological service. An experienced specialist Tomas Opava, who works in Russia now on a permanent basis, carries out a technological audit directly on the customer's production site. Main problems, manufacturer faces in the printing process, and individual solutions, proposed in accordance with customer needs, are determined during such audits. A new service is also offered to the client - technologists and printing operators training on- the-job. The big plus of this teaching program is that the training is carried out directly on the client machines, the actual production orders are being setup and the materials are being used, which the customer works with. Thanks to the specialized technological programs, customers can get acquainted with new technologies, that improve the quality of products and reduce production costs.
Every year in Russia SOMA necessarily organizes conferences for all comers, where not only important issues and flexo printing development prospects are discussed, but also SOMA running equipment is shown during the so-called "open house" at any of the customer's production facilities.
All specialists of the Russian representative office of SOMA perfectly speak Russian!
Every Russian client is very important for SOMA! SOMA always stays in touch and ready to help!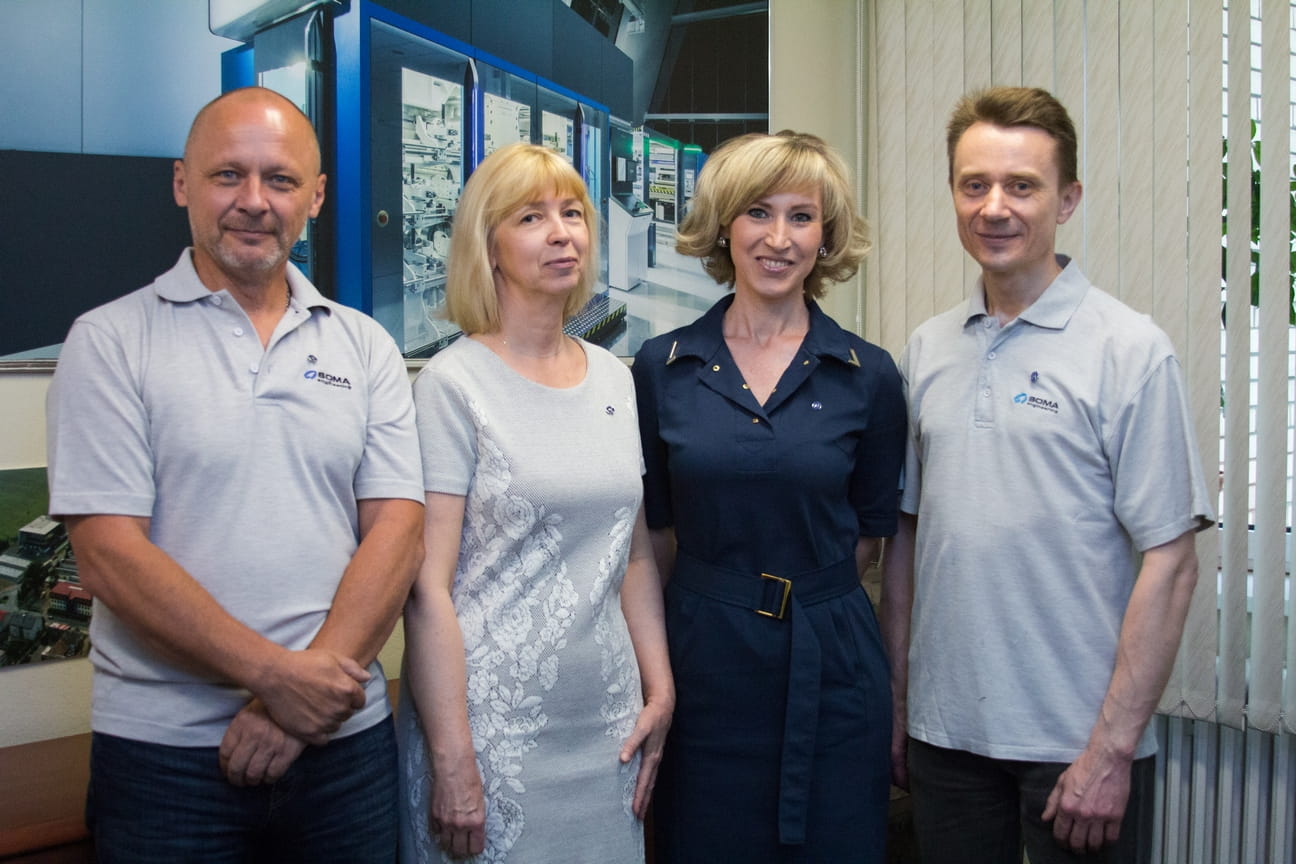 Contacts of SOMA Representative Office in Moscow:
"Český dům Moskva"
4. Tverskaja-Jamskaja 33/39, office 148
125047 Moscow
T: +7 495 787 4966
soma.russia@mail.ru
soma-eng.com/ru/contact