Available for trials
Pluto III.2
The PLUTO III.2 Slitter Rewinder with integrated unwind unit offers mid and wide web printers and converters a cost effective solution for slitting a wide range of substrates.
1350/1600 mm

53.1/63"

Web width

650 m/min

2133 fpm

Speed

650 mm

25.6"

Max. rewind diameter

35/25 mm option

1.4/1"

Min. slit width
Processed materials: PET, PE, LDPE, HDPE, paper, laminate and more
1st of 3 customer benefits
Improve your efficiency
Efficiency and productivity is the key for success. PLUTO III.2 is equipped with following features increasing efficiency.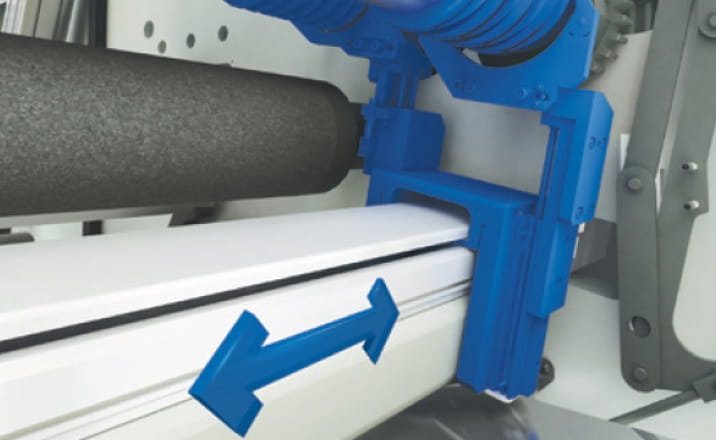 Automatic knife/blade positioning
ensures quick and precise knife setting.
Automatic laser core guiding
enables precise and very quick core setting for new jobs. The system uses data from the automatic knife positioning system.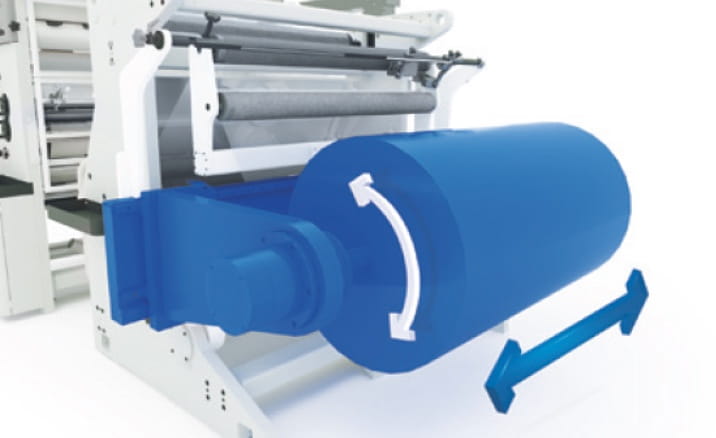 Shaft-less unwinding
Shaft-less hydraulic tilting arms ensure easy parent roll handling.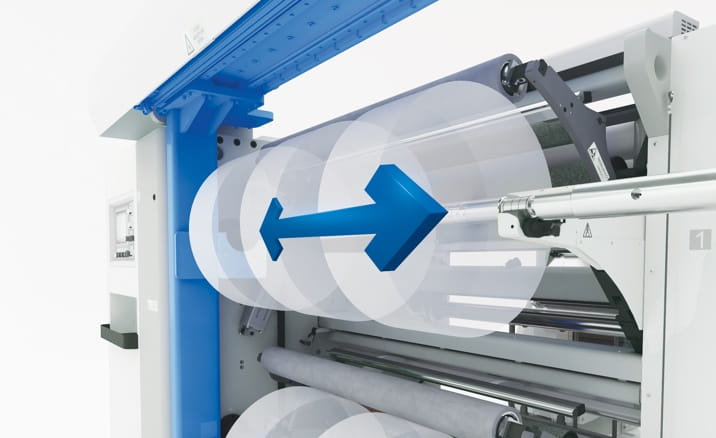 Unloading mechanism
delivers the finished slit rolls to a rotary stand. The stand rotates in a horizontal or vertical direction.
Recipe system
different working parameters are stored in the memory such as speed, tension, lay-on pressure, knife / blade setting and laser core guiding position information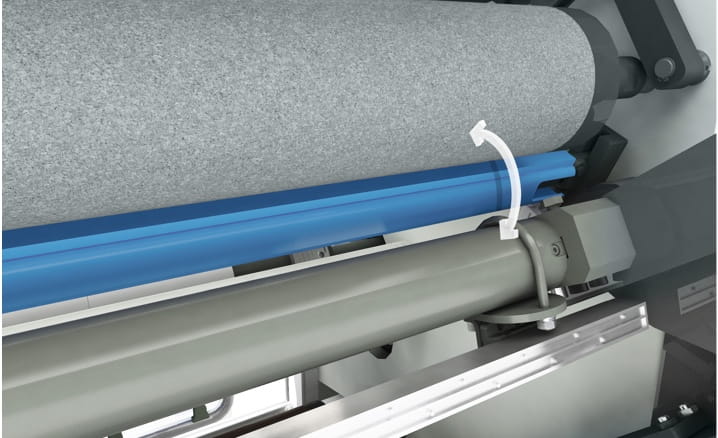 Strip holders
automatically hold the web in place and maintain the tension in slit strips during job changeover.
Splicing table
A splicing table with two pneumatic holders enables easy and precise web splicing.
2nd of 3 customer benefits
Be sure you slit with the best quality
The following features ensure perfect slit quality even when slitting very difficult substrates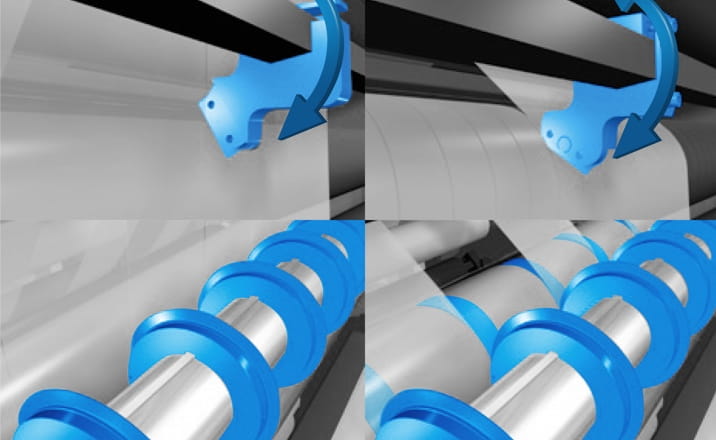 Slitting techniques
A variable knife shaft permits tangential slitting with lower and upper rotary knives or with razor blades against grooved segment. For more difficult thin substrates it is possible to choose wrap around female knife slitting with rotary knives or with razor blades.
Innovated Tenzomat III.2
The Tenzomat III.2 tension control system enables precise unwind and rewind tension control during the whole operating cycle in a closed loop and therefore slit very thin and difficult substrates. It offers two modes:
A) Tension Preference - where Tenzomat III.2 automatically adjusts the speed to reach the highest possible tension or B) Max. Speed Preference - where Tenzomat III.2 automatically limits the tension in order to reach desired speed.
Special Applications
minimum gap winding for pressure-sensitive materials
torque rewinding shafts
solution for slitting of thin diaper materials - active separate lay-on rollers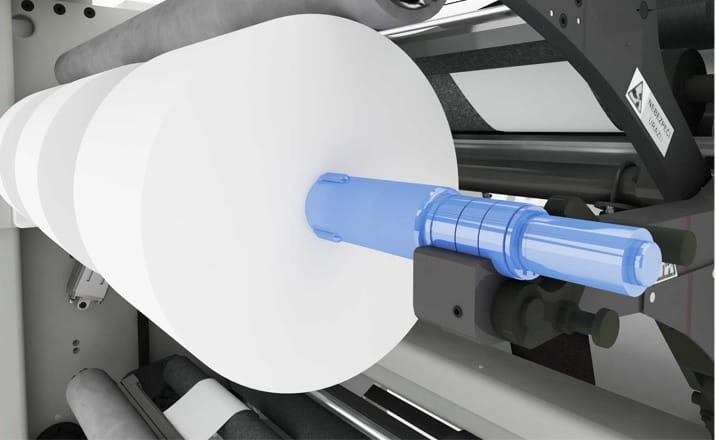 Torque rewinding
Torque rewinding with pneumatic expanding shafts is an alternative solution to friction ring rewinding and may be used for very narrow slit rolls of paper, when higher tension is needed.
Servo drives
The system includes 3 servo motors. First motor drives main drive roller, lay-on rollers, knife shafts and banana roller. An unwind AC servo motor in combination with a dance roller control tension of parent roll. The third (and/or the fourth) AC servomotor drives both rewind shafts.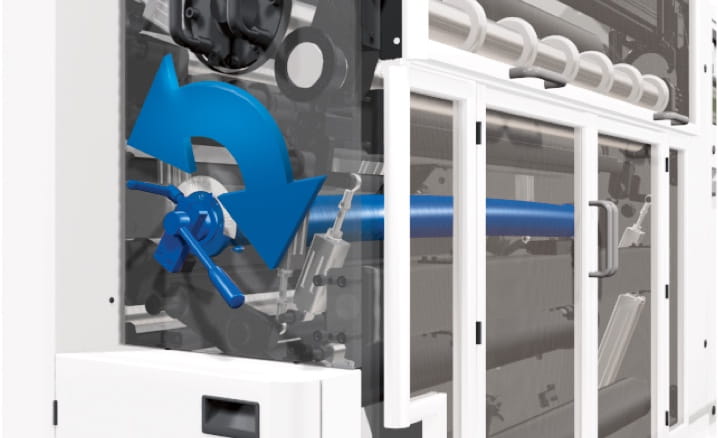 Banana roller
An adjustable angle, driven banana roller with hard grooved segments is positioned before the lower knife shaft.
Eccentric roller
An adjustable angle eccentric roller ensures web laying on the lower knife shaft during slitting of wrinkled material.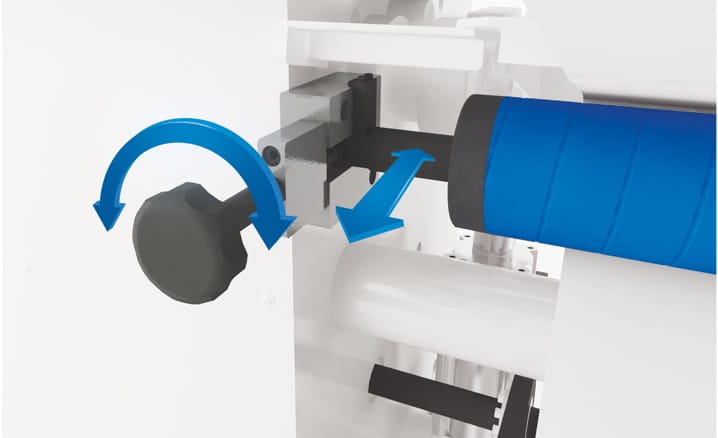 Angle adjustable roller
An adjustable guiding roller laterally balances the web and contributes to higher quality output during slitting from conical or low quality parent rolls.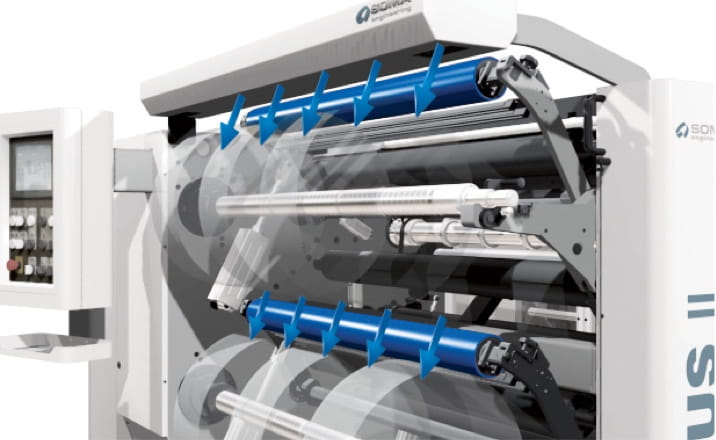 Lay-on rollers
Lay-on rubber rollers on tilting arms are fixed on a rod with spring-loaded segments ensuring perfect contact between lay-on roller and finished reel.
3rd of 3 customer benefits
Operate with comfort and safety
Following features ensure that slitter operation is simple, intuitive and safe.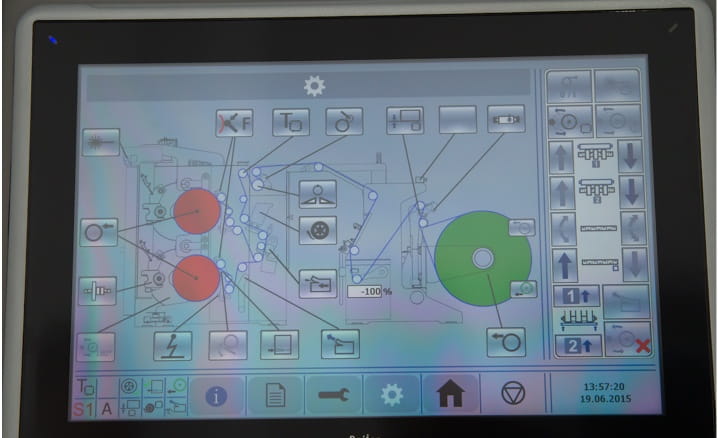 Intuitive control
Several panels help to operate the machine: 2 touch screen panels for rewinding and one for slitting, one panel in unwind section with portable control panel for parent roll loading.
CE standards
Machines comply with and meet stringent European safety standards and codes.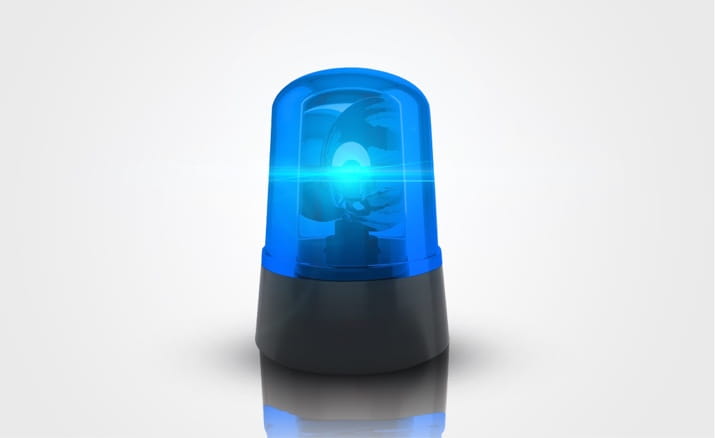 Safety features
Machines are designed with maximum emphasis on operator safety. All rotating elements in the slitting section are secured by safety covers and are inaccessible to the operator during the operating cycle. The rewind area is secured by a laser scanner.
Special applications
We modify slitters based on the specific needs for various applications - such as diaper membrane or perforated film for food packaging.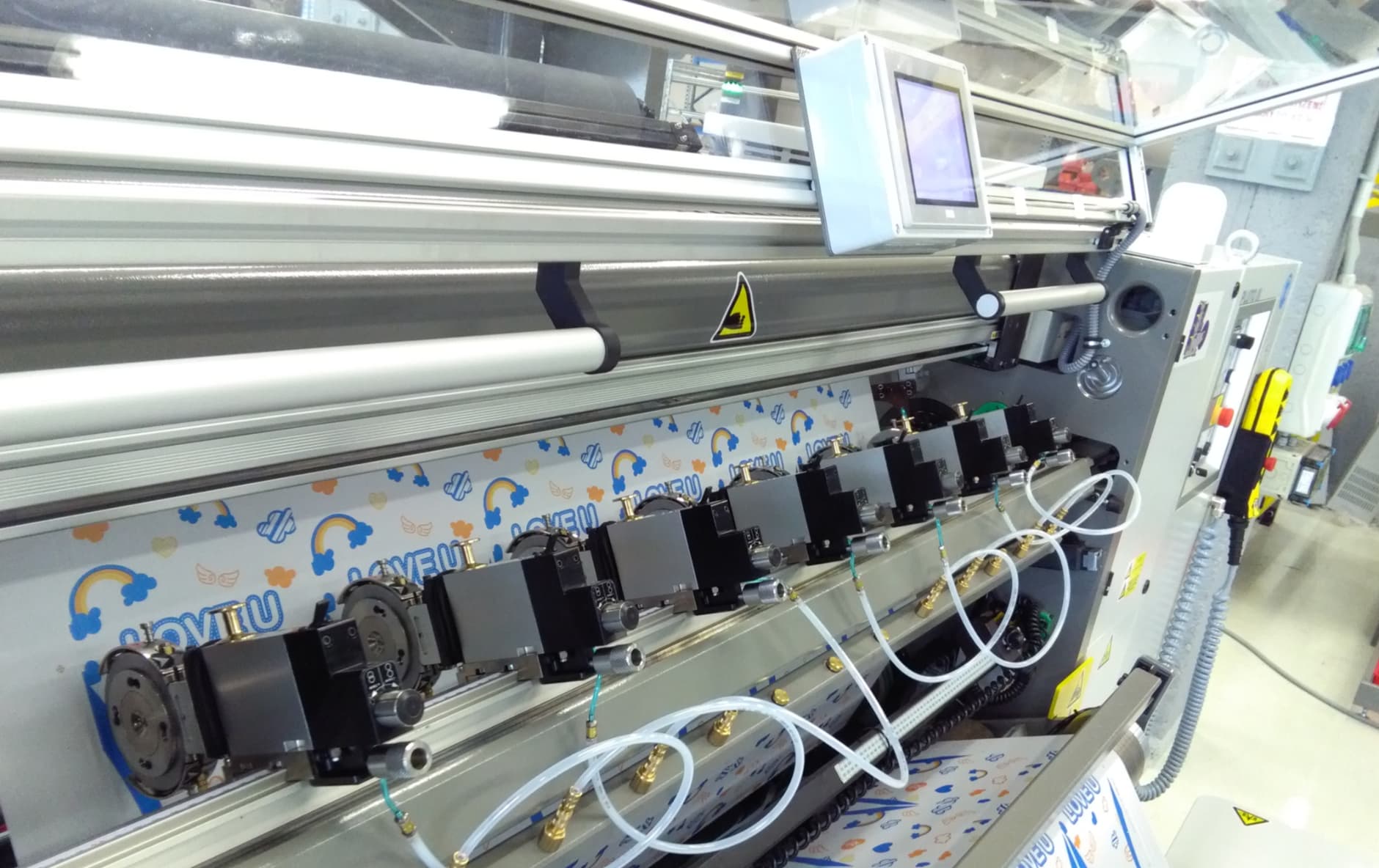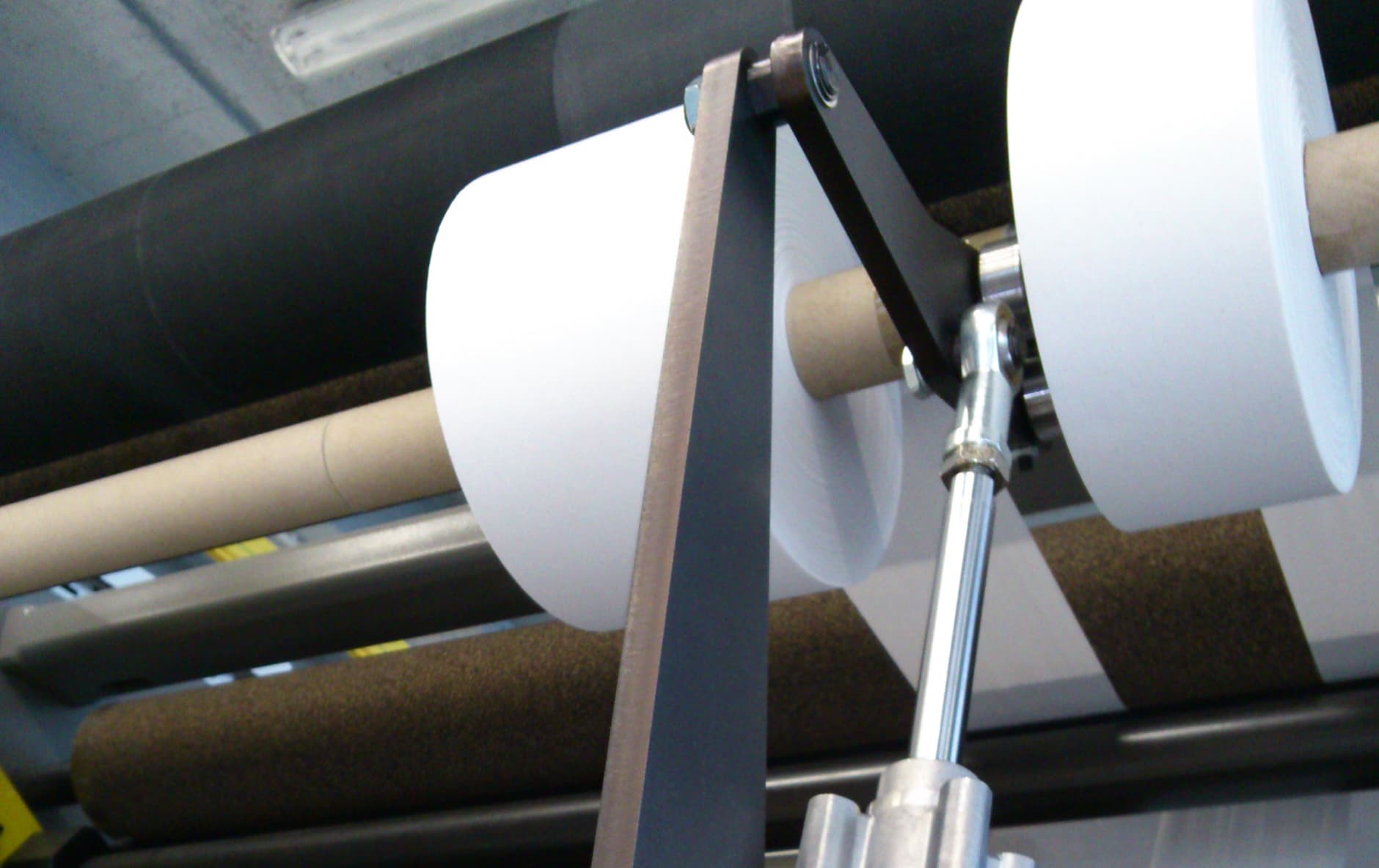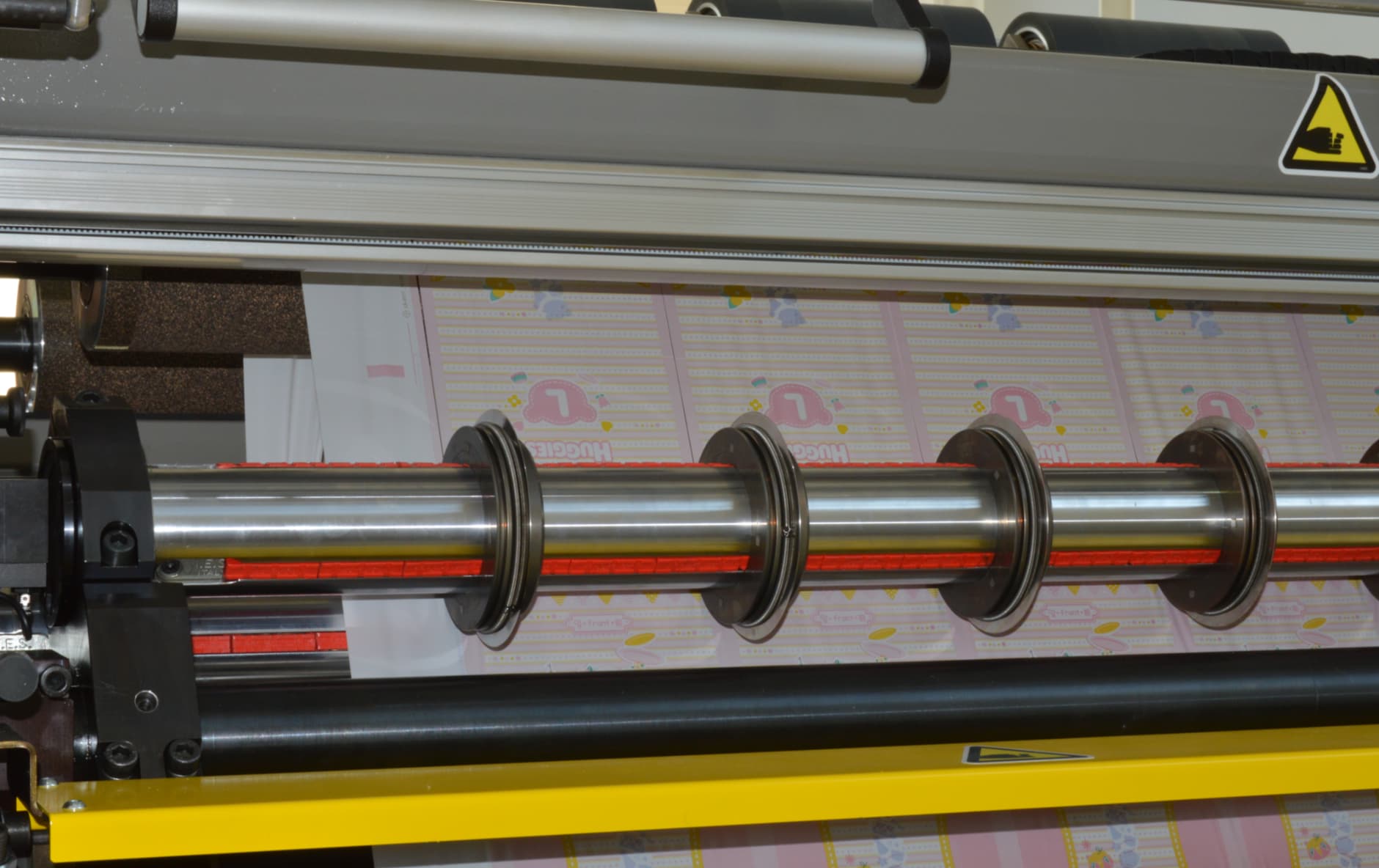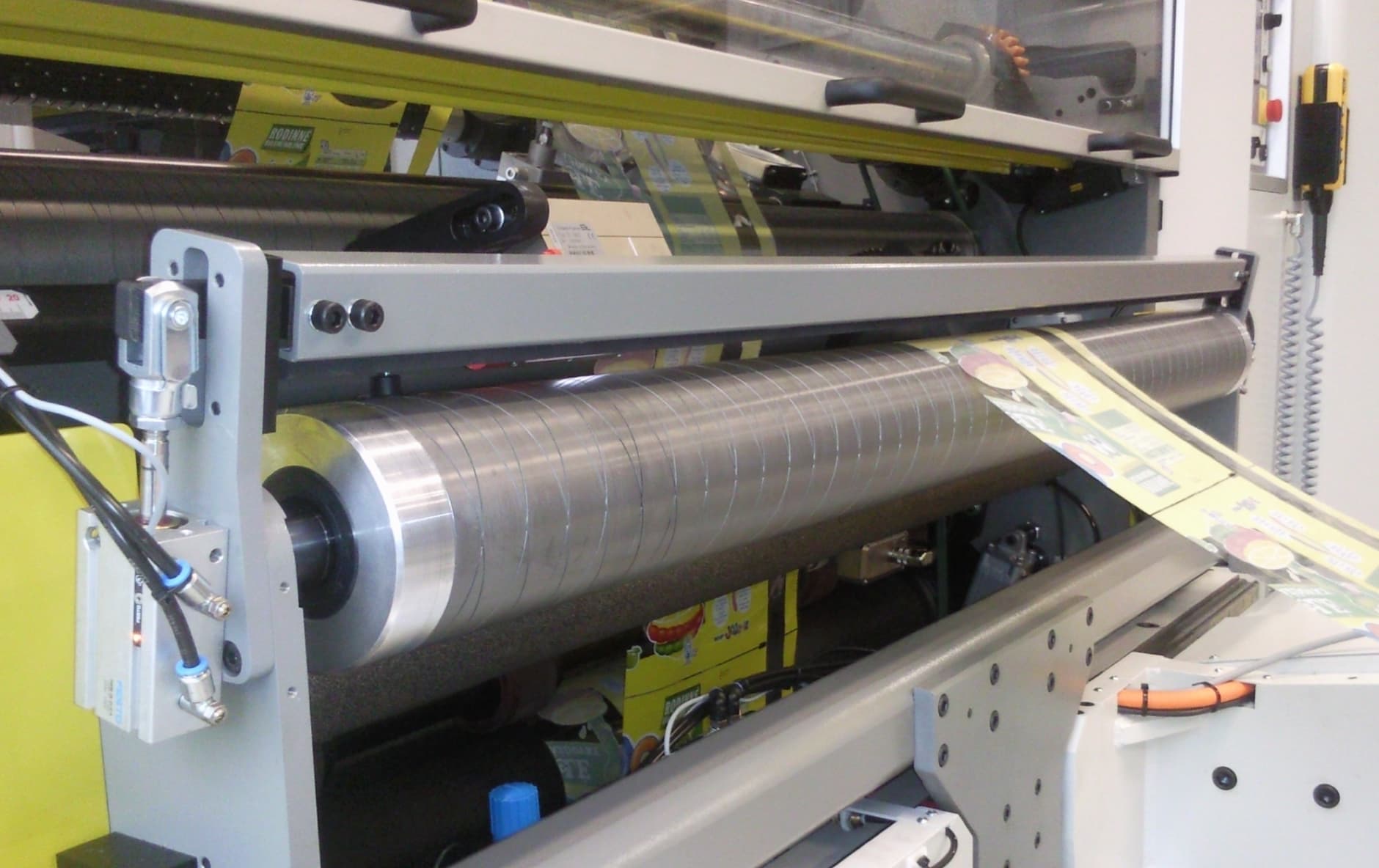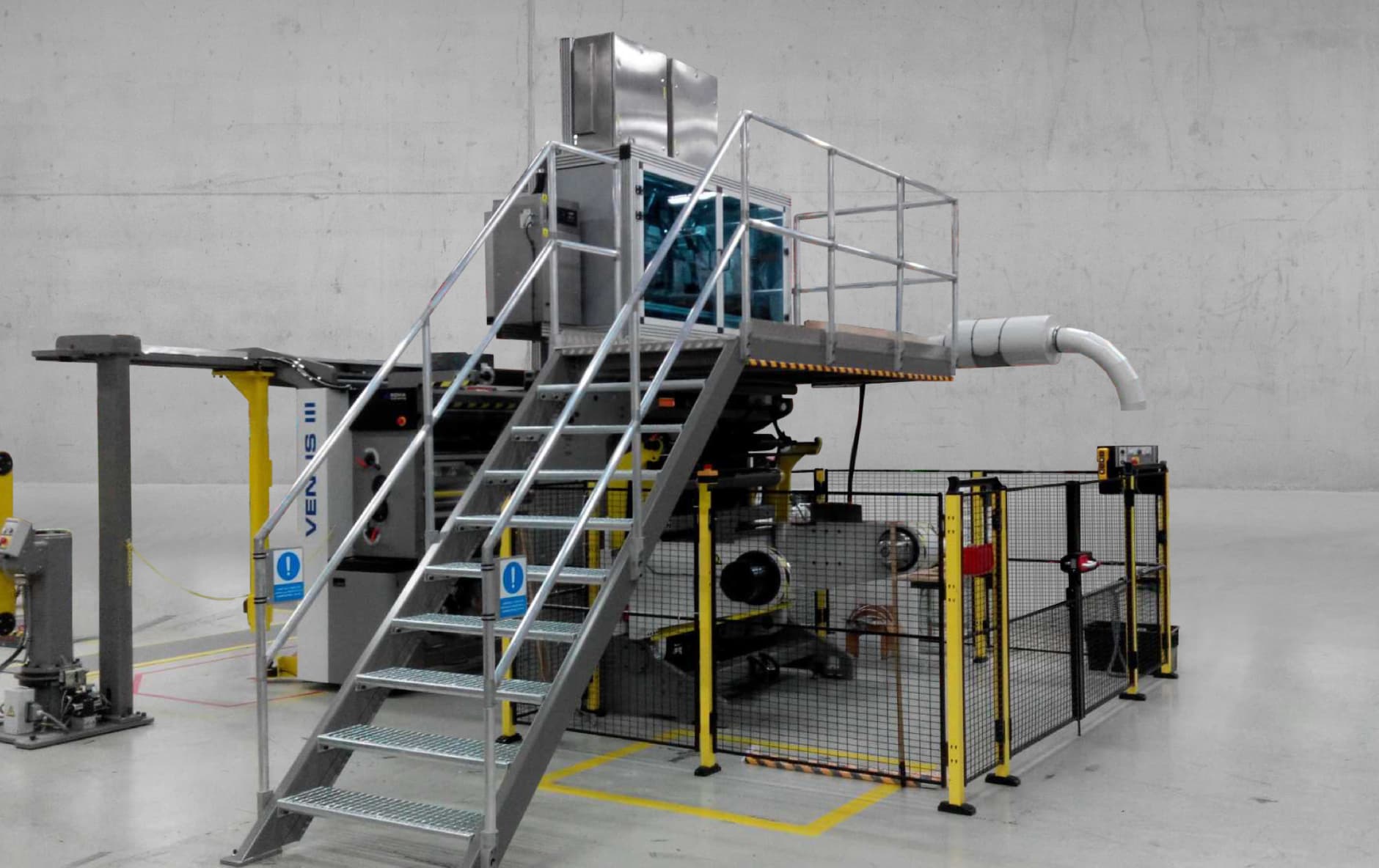 Eager to get more information?
Compare slitter rewinders
Pluto III.2
The PLUTO III.2 Slitter Rewinder with integrated unwind unit offers to converters a cost effective solution for slitting of a wide range of substrates.
Web width

1350/1600 mm

53.1/63"

Speed

650 m/min

2133 fpm

Max. rewind diameter

650 mm

25.6"

Min slit width

35/25 mm option

1.4/1"

Unwind roll diameter

1000 mm

39.4"

Unwind roll weight

1200 kg

2646 lbs

Processed materials

PET, PE, LDPE, HDPE, paper, laminate and more

PET, PE, LDPE, HDPE, paper, laminate and more